Digital Light Curing Molding DLP Technology 3D Printing Machine
2020-01-14
Hangzhou kahan Laser Technology Co., Ltd
0
---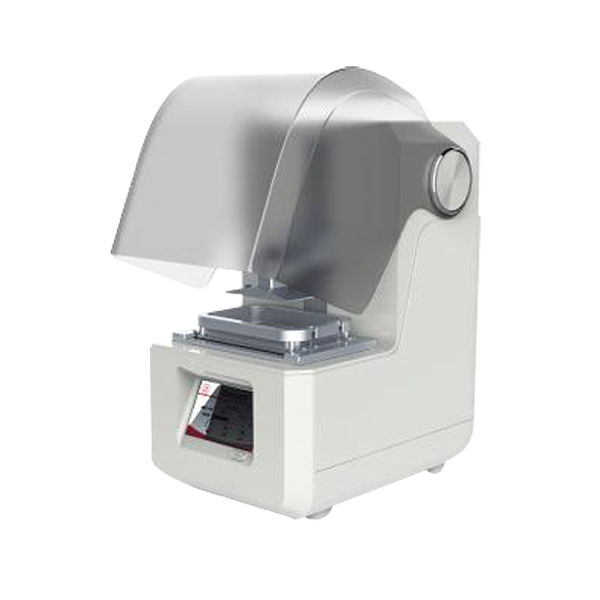 Principle
DLP technology is a kind of light curing molding technology, which was first developed by Texas Instruments, called digital light processing rapid prototyping technology.DLP technology uses a higher-resolution digital light processor to cure the liquid photopolymer, which cures the liquid polymer layer by layer.
Application
Mainly used in dentistry (orthodontics, correction, surgical guide), jewelry.
Product Number

KH-DLP100

KH-DLP

150

KH-DLP

200

Forming Size

64x40x100mm

90x56x150mm

144x81x200mm

Molding Accuracy

50μm

65μm

75μm

Product Size

390x230x340mm

430x270x460mm

540x400x640mm

Product Weight

15Kg

20Kg

35Kg

Technical Principle

High-Precision Digital Light Curing 3D Printing Technology (Dlp)

Print Layer Thickness

0.1-2mm

Type Of Light Source

450nm Uv Led Light Source (50,000 Hours)

File Format

Slc, Stl

Power Requirements

220V/50Hz

Printing Speed

400mm/h

Connection Method

Usb,Wifi

Operating System

Windows, Linux, Ios

Slicing Software

Rpform
Distinction from SLA

Same point:
The printing material is also a photosensitive resin.The working principle is to use the characteristics of the liquid photosensitive resin to be cured under the irradiation of ultraviolet light.

Difference:
1.DLP is formed by surface;SLA is formed by point, and then cured from point to line and from line to surface.
2.DLP molding technology first digitally processes the image signal and then projects the light to cure the photopolymer;SLA uses a laser spot to focus on the liquid photopolymer.

Samples

---